Resources for Human Trafficking Victims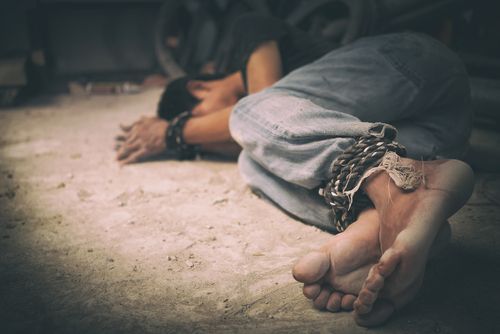 Human trafficking is a growing humanitarian crisis. Polaris estimates that more than 40 million people are trapped in human trafficking situations across the world, with more added to that number every year. This modern-day slavery is causing millions, particularly women and girls, to become stuck in an endless cycle of sexual servitude and forced manual labor.
To prevent victims from seeking the help they need, traffickers rely on a system of fear, control, and violence. Aside from making it difficult for their hostages to escape, traffickers also actively suppress information, and may block access to external resources, transportation methods, or friends and family. This can make victims feel hopeless about finding safety. But hope is not lost, and you are not alone. If you think you may be a victim of human trafficking, or if you know somebody who is being exploited, there are many resources that can provide information and direct assistance.
Find Freedom from Trafficking Today. Contact the NHTRC at 1-888-373-7888.
One of the best ways to seek immediate help is by contacting the National Human Trafficking Resource Center, or NHTRC. By providing a 24/7, confidential and anonymous hotline with trained experts, the NHTRC can help you or a loved one get the help you need.
Below are a few questions from the NHTRC that you can ask yourself or others, if you suspect that human trafficking is taking place:
Are you being abused, either physically or sexually?
Do you want to leave your current situation behind, but feel too afraid to leave?
Have you been threatened or pressured into selling sex?
Has anyone threatened violence against you, your family, or your friends if you refuse to do certain sex acts or jobs?
Are you being forced to sell sex for goods and money?
When paid for sexual services or labor, does somebody else take any part of what you've earned?
Have you been tricked into prostitution or other sexual acts by someone who lied to you about their real intentions?
Are you under 18 and forced to sell sex or film pornographic videos?
Have sexual and explicit photos of you been taken and posted online?
Does somebody else currently hold your ID card or passport, to prevent you from leaving?
Did you answer "yes" to any of the questions listed above? Contact the NHTRC hotline immediately at 1-888-373-7888 for help.
Additional Resources for Human Trafficking Victims
At the Johnston Law Group, our national human trafficking lawyers can represent you no matter where you live. If you've been exploited by traffickers, you may be able to take action against your abusers and file civil lawsuits. Because we only work on a contingency basis, you won't have to pay unless we win your case. We can also provide counsel, resources, and information throughout the process, acting as your ally against those who have harmed you.
Contact Johnston Law Group today at (844) 464-0062 for a free and confidential consultation.
Posted By
Johnston Law Group
Categories: