Plaintiffs Win $1.25 Million for Late Mother's Pradaxa Injuries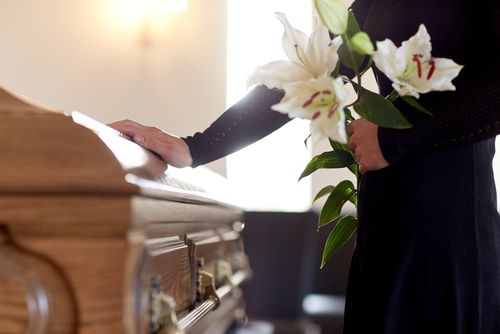 In October 2018, a West Virginia jury awarded $1.25 million in damages to plaintiffs Claude R. Knight and Claudia Stevens, as representatives of their late mother Betty Erelene Knight's estate. In their wrongful death lawsuit against Boehringer Ingelheim, the manufacturer of dangerous blood thinning medication Pradaxa, the plaintiffs claimed that the company had falsely represented this dangerous drug as a "safe" alternative to Warfarin for the treatment of her atrial fibrillation.
According to the plaintiff's claim, the company's lack of disclosure on the drug's defects directly led to their mother's serious injuries and wrongful death. When companies fail to inform doctors and patients about known defects in their drugs, the results can be devastating. Thankfully, in this case justice prevailed, and the jury awarded partial compensation to support the grieving family members of the victim.
If you or anyone you know has taken Pradaxa and sustained serious injuries as a result, our dangerous drug attorneys at Johnston Law Group can help you fight for compensation. Contact us today at (844) 464-0062.
The History of Pradaxa: Clear Signs of Corporate Negligence
In October 2010, Boehringer Ingelheim launched Pradaxa, and marketed this drug as the first new blood thinning treatment alternative to Warfarin (Coumadin) in over 50 years. The FDA approved dosages of 75 and 150 mg twice daily for patients with atrial fibrillation, to help reduce the risk of stroke.
In all its marketing campaigns, Boehringer Ingelheim boasted repeatedly that Pradaxa had fewer interactions with other drugs than Warfarin and would limit the amount of required laboratory tests for patients. However, the drug actually contains a critical defect, one that increases the risk of serious internal bleeding in patients 75 years or older – and this is especially true when taking the FDA-recommended amounts.
Knowing this, Boehringer Ingelheim still marketed Pradaxa as safe, and further continued to claim that it required less oversight during treatment. Additionally, the company distributed a medication guide intended for U.S. patients, which failed to disclose that there was no known agent that can reverse Pradaxa's blood-thinning effects. Although the FDA approved a reversal agent called Praxbind in 2015, there was at least a 5 year period in which patients were unable to fight the serious internal bleeding effects of taking too much Pradaxa.
The results were catastrophic. Within the first year, more than 260 fatal bleeding events had been reported to Boehringer Ingelheim for patients taking Pradaxa. By March 2012, these events had become so prevalent that complaints were filed in federal court, and by 2014 there were more than 4,000 open claims against the company, in addition to penalties imposed by the court when the defendant was found destroying evidence. Boehringer Ingelheim ultimately settled these suits for $650 million.
Even in the wake of this massive settlement, patients have continued to suffer massive bleeding events and injuries as a result of taking Pradaxa. In Hartford, Connecticut, the Pradaxa Consolidated Litigation was created so that plaintiffs could continue to file. Other plaintiffs, as in the case of Ms. Knight, have chosen to file on their own in federal courts across the country.
The Case of Ms. Betty Erelene Knight
Ms. Betty Erelene Knight was given Pradaxa starting in October 2011, for the treatment of her non-valvular atrial fibrillation. By 2013, Ms. Knight experienced uncontrollable bleeding that landed her in the hospital for 20 days, an experience from which she never fullyr recovered. Ms. Knight passed away on September 2nd, 2013.
In the wake of her tragic death, Ms. Knight's surviving children claimed that the manufacturer of Pradaxa, Boehringer Ingelheim, had failed to adequately warn her that Pradaxa could increase the risk of internal bleeding. They also claimed that the defendant had not adequately informed Ms. Knight there was no known anti-coagulant that could stop its effects.
On May 2015, Ms. Knight's personal representatives sued Boehringer Ingelheim for the following:
Strict Products Liability
Negligence
Negligent Misrepresentation/Fraud
Breach of Express Warranty
Breach of Implied Warranty
Negligence Per Se
Fraudulent Concealment
Punitive Damages
Wrongful Death and Survivorship (when applicable)
The jury determined that Pradaxa was a proximate cause of Ms. Knight's injuries, but stopped short of finding that it caused her wrongful death. The jury also found that Boehringer Ingelheim committed fraud by misrepresenting certain risks associated with Pradaxa. As a result, the jury awarded Ms. Knight's family $250,000 in compensatory damages and $1 million in punitive damages, the maximum amount allowed under West Virginia law.
Have you or a family member been affected by injuries from Pradaxa? Contact our dangerous drug attorneys at Johnston Law Group for a free consultation. We take on cases nationwide, and our skilled mass tort & product liability legal team can advocate for justice on your behalf.
Posted By
Johnston Law Group
Categories: