Product Liability & Defective Drug Lawyers for Pradaxa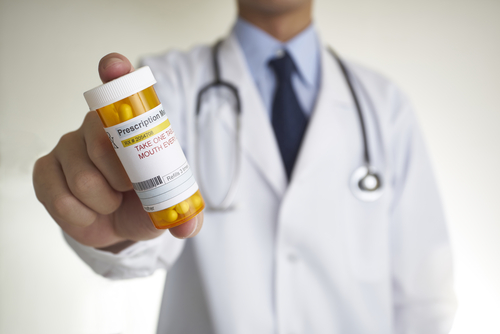 Pradaxa is an anticoagulant drug and blood thinner, used to treat atrial fibrillation not caused by a heart valve problem. It lowers the chance of stroke by helping prevent blood clots from forming, and is also used in the treatment of deep vein thrombosis and pulmonary embolism. Also known as a New Oral Anticoagulant, Pradaxa was FDA-approved in 2010.
Pradaxa was approved to be distributed in a dose of 150 mg twice a day. However, this means a lower, more personalized dose is unavailable to patients. The results in a lack of routine monitoring to see if they are getting too much of the drug's active ingredient, as patients on other blood thinning medications are often monitored. According to a RE-LY Clinical Trial, Pradaxa manufacturers claimed the drug was safe to use, as compared to Warfarin--and that it even has lower overall bleeds.
However, the RE-LY Clinical Trial showed a higher incidence of major bleeding on Pradaxa for patients 75 years of age. Despite this, the label did not disclose all information in the warnings section. As a result, people who were prescribed Pradaxa, even briefly, were at increased risk for developing life-threatening bleeds. Due to the flawed formulation of Pradaxa, its levels in the blood are nearly impossible to assess, and bleeds could not be stopped since there was no known reversal agent for this drug.
Common side effects include, but are not limited to:
Pain
Vomiting or coughing blood
Brown or pink urine
Bleeding gums
Bruises that increase in size
Frequent nose bleeds
Red or black stools
Serious side effects include, but are not limited to:
Heart attacks
Stroke
Death
Intracranial bleeding
Gastrointestinal bleeding
Blood clots
In the merely 3 years since Pradaxa was on market, the FDA Adverse Event Reporting System received a record number of complaints, which resulted in thousands of filed lawsuits.
Contact Our Liability & Defective Drug Lawyers Today
At Johnston Law, our team of product liability and defective drug litigation lawyers are experienced and vigilant in our pursuit of justice, particularly for our clients who have suffered as a result of Pradaxa use. We now handle individual litigation nationwide, and are currently accepting new cases in all 50 states. If you or a loved one has taken Pradaxa
To schedule a consultation with us today, call us at (844) 464-0062.
Posted By
Johnston Law Group
Categories: